Volvo Car Wreckers Melbourne
Volvo Wreckers Melbourne is Largest auto dismantlers of Volvo vehicles in Melbourne. Pay Cash for Volvo Cars for Wrecking & Sell Used Auto Parts for Volvo cars & Trucks. We specialize in Volvo vehicle dismantling and recycling. Call us Today to get quote for wrecking Volvo vehicle in Melbourne. We are No.1 used volvo parts seller around Melbourne, Victoria.
Getting rid of your unwanted car is easy now because Volvo car wreckers provide the best "cash for Volvo cars" and instant removal service in Melbourne. Car wrecking industry is expanding with many people entering this business but not everyone can deliver what the customer needs of auto parts or what is necessary to deliver to the customer on time. Being the pioneers of Volvo car wrecking industry since ten years. That is why Volvo car wreckers Melbourne has become the leading brand of auto wreckers & Volvo Parts in Melbourne.
We focuses on customer demands and their comfort which in turn helps us to value our customer feedback and testimonials as they help us to make the necessary reforms in our business. So reach out to Volvo car wreckers Melbourne for the best "cash for car" service and free reliable car removal service across Melbourne and above all to have the peace of mind you deserve about your decision.
Get Cash for Cars up to $14000 for your unwanted Volvo car in Melbourne
Cash Offers for Volvo Cars
We know how to value your unwanted Volvo car for good money. Even if your unwanted Volvo car is scrappy, old, damaged or rusted, Volvo car wreckers Melbourne have the best "cash for car" deals for your unwanted Volvo vehicle. Your Volvo car could be up to $15000 if you reach out to Volvo car wreckers Melbourne. Volvo car wreckers offer the best competitive cash for car offers of this industry across Melbourne for Volvo vehicles. Call Volvo car Wreckers Melbourne now to avail our free removal services across Melbourne.
We believe in delivering Quality Volvo parts to our customers and that is why we offer the most special "Volvo car parts" deals and car wrecking services of this industry in Melbourne. Volvo Wreckers always strive to maintain this business model by maintaining to deliver our best to our customers in terms of "cash for car" deals for Volvo cars and also instant removal service. The Volvo car is then instantly removed from its location and brought to our Volvo car wreckers Melbourne facility. So don't wait for any further and call us to avail our special "cash for car" deal for your Volvo car in Melbourne.
Our Instant Process of Volvo Wreckers
We offer instant removal service and "cash for car" deals for Volvo vehicles with the help of just a phone call in Melbourne. Our customers can also request a free price quote using just one phone from anywhere across Melbourne and will get a free quote over the same phone call. Our customer service representative will assist you in evaluating your car so you can get the best value for your car in terms of availing the best "used auto parts" deals from us. Send us your used Volvo parts request using our quote form.
To get this service the customer will need to call Volvo car wreckers using the phone number given in Volvo car Wreckers Melbourne contact us section. At Volvo Wreckers Melbourne, we have a team of professionals who master in evaluating and maintenance of Volvo vehicles. Their job is to offer guaranteed service in evaluating Volvo vehicles, so a customer can get the best value of Volvo vehicle in terms of our best "cash for car" deals. Our team of professionals will then visit the location of Volvo vehicle for evaluation and verification. Once the Volvo car is evaluated and verified the team of professionals offers the customer with the "cash for car" deal.
Sell Any Volvo Models & Get Cash On The Spot
As a leading brand for the wreckers and second hand parts of Volvo car in Melbourne, we deal with almost all brands of Volvo car. We have certain specialized "cash for car" deals for all kind of models. At Volvo auto wreckers Melbourne, we deal in all kinds and all types of Volvo cars in Melbourne and our free instant removal service is applicable for anywhere in Melbourne for any Volvo models of Volvo. You can find Volvo parts for following models:
Volvo Vehicle Currently wrecking at our Yard
C30 | C70 | Cross | Country | S40 | S60 | S70 | S80 | S90 | V40 | V50 | V60 | V70 | V90 | XC60 | XC70 | XC90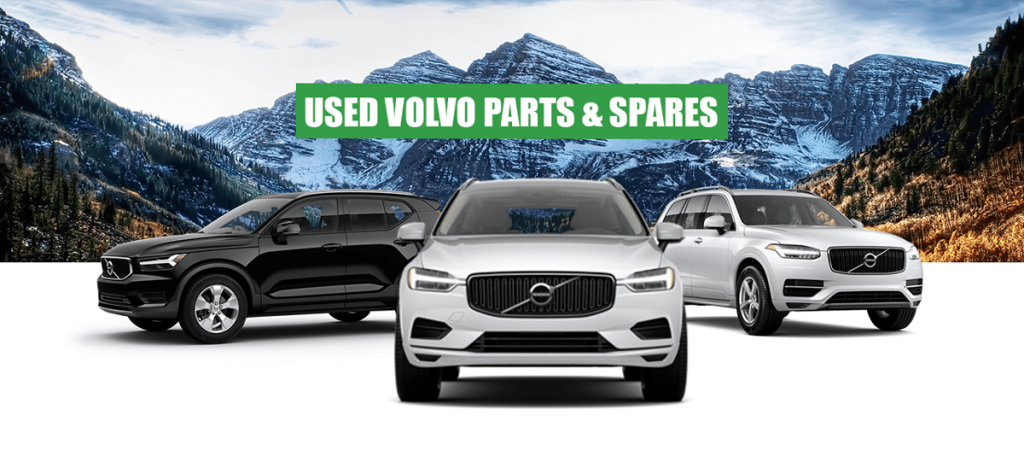 So if you are the owner of Volvo car and want to get good value for it along with free instant removal service then Volvo car Wreckers Melbourne is the place for you.
Other Make Wreckers in Melbourne Victoria